---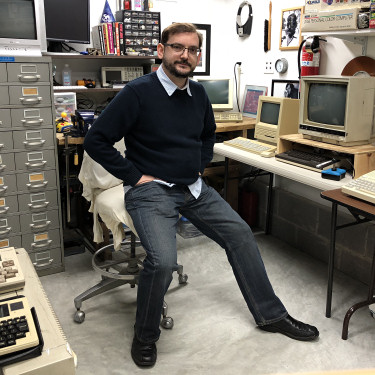 About Benj Edwards
Benj Edwards' interests in science and the arts inspire his written works on the past, present, and future of technology. As a
collector
and student of vintage computers and video games for over 25 years, he brings a deep sense of tech history to publications such as
The Atlantic
,
Fast Company
,
PCWorld
,
Macworld
,
Edge
, and
PCMag
.
During his time as a journalist, Edwards has broken stories about the importance of software preservation, early video game history, the first computer art, minority and female tech pioneers, and online service archeology.
His deep interviews and features have introduced tech icons like Jerry Lawson, Carol Shaw, Ralph Baer, and Ed Smith to a new generation of readers on the web and have been cited in numerous books and referenced in museums worldwide.
Edwards is also founder and Editor-in-Chief of
Vintage Computing and Gaming
(
VC&G
), a blog dedicated to classic technology.
VC&G
's unusual dual devotion to both computer and video game history has attracted millions of visitors since 2005.
As a songwriter and musician, Edwards previously formed the world's first "dot-com band,"
Request-A-Song.com
(2002-2005), which explored audience interactivity, online music distribution methods, and new music business models, gaining acclaim from
Billboard
and
USA Today
.
In 2018, Edwards began making
highly-acclaimed custom joysticks
for classic video game systems and selling them online as a hobby. In the process, he created
the world's first third-party Virtual Boy controller
(and also its first fighting stick).
He lives in Raleigh, NC, USA.